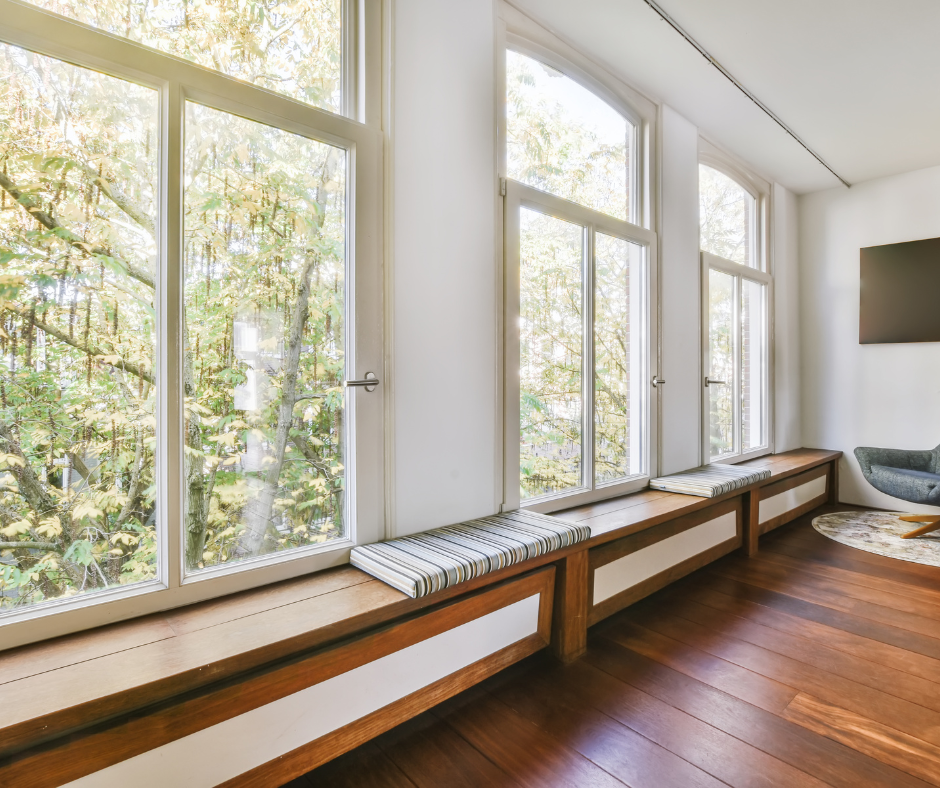 How To Prevent Condensation on Aluminum Window Frames
November 7, 2022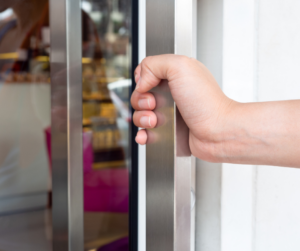 7 REASONS TO USE ALUMINUM DOOR
November 28, 2022
Aluminum is known for being an ultramodern material for doors and windows owing to its durability, beauty, and minimal maintenance requirements. Modern aluminum window are gradually becoming the ideal choice when it comes to adding a contemporary look to homes or for increasing their kerb appeal. Aluminum frames are highly energy-efficient and possess great sound insulation properties as well.
The advantages of aluminum window are many, but even then, choosing the right aluminum window for your space is important. Aspects such as strength, how air-tight they are, style, colour, and maintenance of the windows must be considered before making the final purchase.
There are certain tips that you can keep in mind for this purpose. This way, you can be sure that you are making the right selection. Here are some tips to help you choose aluminum window that are the right fit for your home:
1. DO NOT COMPROMISE ON THE QUALITY OF YOUR ALUMINUM WINDOW
Make sure that you opt for the best quality aluminum window in order to get the perfect windows installed at your home. Aluminum frames of the highest quality are known for their finesse.
To ensure that you don't compromise on the quality of the windows, here's what you need to remember: –
* Check for the air-tightness of the windows before selecting the one you like.
* Choose those frames that are fusion welded and have silicone sealants that will close all gaps between the frame and the wall.
* Search for and put your faith in only a trusted manufacturer in order to get superior quality windows installed at your space.
2. CHOOSE THE RIGHT STYLE OF ALUMINUM WINDOWS
An essential aspect to keep in mind while choosing aluminum window frames is its design. With many styles of aluminum window available, one can go for a design that complements the architecture of their home. When you concentrate on the architecture of your room, shortlisting becomes easier.
You can consider different styles like aluminum casement windows, aluminum sliding windows, and aluminum tilt and turn windows while deciding the design of your windows. These are aesthetically pleasing window designs which blend well with different types of home architecture. At the same time, you should not forget to consider is the space you have in a specific room. This may not be of concern if you have a lot of space, but it can make a lot of difference if there isn't a lot of extra space.
In that regard, aluminum sliding windows are perfect for those looking for space-efficient options. Tilt and turn aluminum window can be used if you have a small balcony or a limited outside space.
3. ACHIEVE THE RIGHT LOOK WITH A SUITABLE COLOUR
There are a variety of colour options available when it comes to aluminum windows so achieving the desired aesthetics wouldn't be much of an issue. From white to walnut, unique colour options help make every aluminum window unique. You can easily choose from the different colour options to match the décor of your room.
One can also choose from different handle options that go well with their home architecture. These pointers can come in handy for selecting both aluminum windows and doors in India.
4. CHECK FOR CHARACTERISTICS THAT ENHANCE THE SECURITY OF YOUR HOME
Although aluminum window frames are already strong and high on the durability quotient, checking whether your desired frame meets prescribed industry standards is a good practice to follow. In addition to this, look for characteristics such as doubled or toughened glass, multiple lock points, and grills that add to the security of your home.
5. CHECK FOR THE BEST-PRICED ALUMINUM WINDOW FRAMES
The higher the quality of the aluminum windows you decide to purchase, the more value it will add to your home. Many a time, homeowners refrain from going for high-quality windows because of the expenses involved. However, one should know that an aluminum window is a one-time investment. Even if the price is a little bit higher than your set budget, it still proves value for money in the long term. In the end, remember to choose aluminum window frames that suit your requirements.
Last but certainly not least, you should prefer manufacturers that offer installation along with the purchase. That's because both aluminum window and doors require special fitting. Doing so will save you money as opposed to having to hire an installation specialist from outside.
Versatile and sleek, aluminum windows are known for their functionality and aesthetic appeal. However, selecting the right windows is equally imperative. Hence, arm yourself with the right knowledge when procuring superior-quality, high-performing windows for your home.