THE PROS AND CONS OF ALUMINUM WINDOWS
November 7, 2022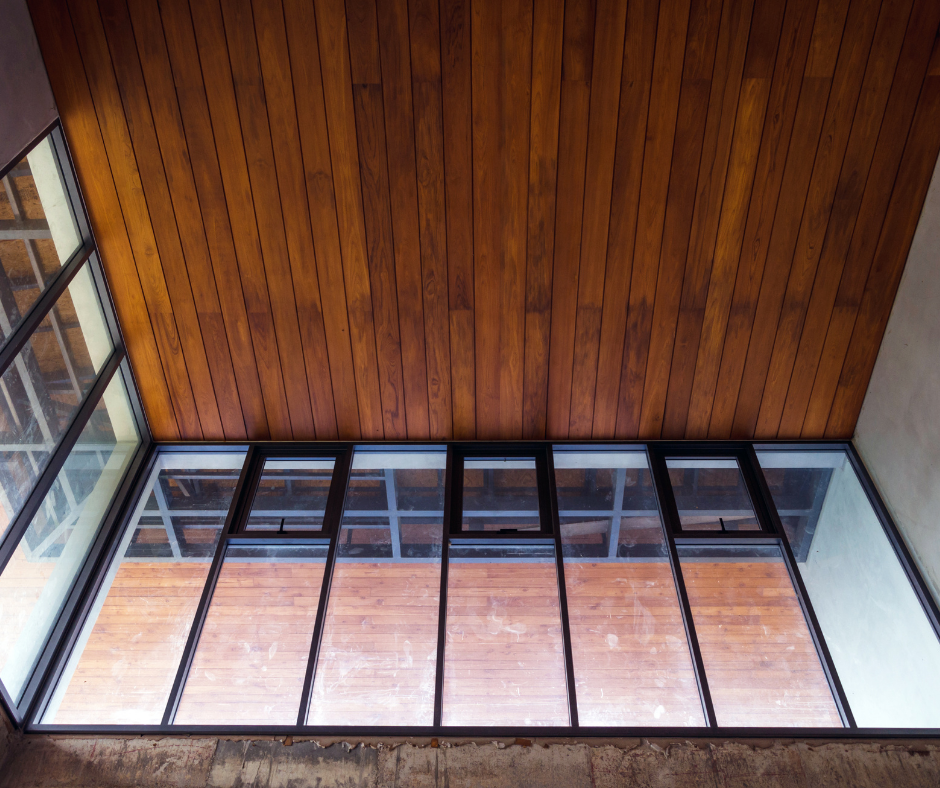 Tips for Choosing Aluminium Window for Your Home
November 7, 2022
Most of us probably don't give much thought to condensation on and around our windows. We typically experience high humidity indoors in the springtime when temperatures are prone to surprises. We often experience cooler days, particularly in the mornings and evenings. As a result, it can be a peak time for condensation to form on our windows. Sometimes we experience this same effect later in the fall and into the winter as it begins to cool down again. Condensation on windows seems like a relatively minor issue but can lead to other problems. We'll examine why homeowners should be concerned, why aluminum window frames are particularly susceptible to effects from condensation, and what solutions are available.
Should I Worry About Condensation Outside Windows?
While seemingly harmless, condensation can lead to a variety of issues that may result in more significant problems that should concern you. When condensation beads up on your windows and frames, we call this window sweating. Prolonged and recurrent window sweating can cause mold to form in and around your windows and in your walls, particularly if you have an air leak. Mold can lead to a variety of health issues including triggering allergies and cause respiratory problems like asthma and bronchitis, not to mention an unpleasant odor. Black mold can be particularly toxic and lead to chronic illness over time.
Condensation can lead to other problems affecting your home. Continuous exposure to moisture for windows with wooden interiors can rot. The wooden framework and drywall in your walls around your windows are also susceptible to this type of damage. Metal parts like hinges and screws can corrode and damage to window seals can occur allowing the elements in. Additionally, leaky windows can contribute to poor air quality indoors and the health issues mentioned above.
How Investing in Aluminum Window Can Enhance Your Home's Curb Appeal
Aluminum window are highly durable and require little maintenance, making them an ideal choice for both commercial and residential buildings. These windows provide excellent insulation from outside temperatures and noise, as well as protection from the elements. Additionally, aluminum frames can be painted or covered with vinyl to better match the look of your building's architecture.
They can also be shaped in various sizes and styles to fit your needs. Compared to other materials, aluminum window are much more cost-effective and environmentally-friendly due to their recyclable nature. With the right installation, these windows can last for decades with little need for repair or replacement.
When it comes to choosing a window solution for your home or business, aluminum window are an excellent choice. Not only do they provide long-term savings, but they also help to create a comfortable and energy-efficient environment that can be enjoyed for years to come.
To ensure your aluminum windows last as long as possible, it is important to have them installed correctly. To avoid any potential issues with water leakage or air infiltration, it is best to rely on a professional window installation company. They will be able to make sure that your windows are properly secured and sealed in place so they can provide maximum energy efficiency and protection from the elements.
Additionally, experienced installers can advise on the best materials for your home's climate and design needs. With their help, you can be sure that your windows will look great and last for years to come. Overall, aluminum window are a great choice for any home or business. With the right installation and maintenance, they can provide reliable insulation and protection from the elements for decades with minimal cost or hassle.
THE PROS AND CONS OF ALUMINUM WINDOWS