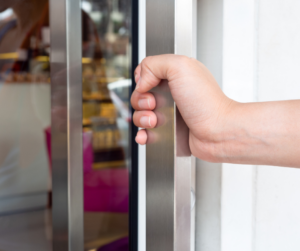 7 REASONS TO USE ALUMINUM DOOR
November 28, 2022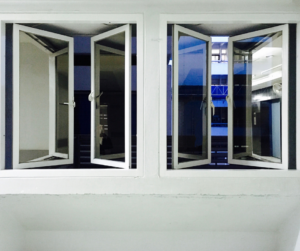 EMBRACE ALUMINUM DOOR FOR A BETTER QUALITY OF DOORS
November 28, 2022
In the contemporary world of buildings, property owners, designers, and construction organizations have many options for entryway door installations. It is very important to understand all your choices to ensure that you can pick the best feasible door for your home, workplace, or structure job.
To make an informed choice, it's important to be familiar with the advantages, functions, and possible restrictions of the various types of doors. Nevertheless, your door will be utilized daily and is an investment for years ahead, so you wish to make the best option.
Before we look at the various kinds of doors, let's check out several of the attributes and advantages of aluminum doors. Firstly they are solid, tough, and durable, and they use great value for your money in contrast to other doors. Aluminum door need no maintenance, they don't rust, and also have a high limit versus corrosion. They are customizable to fit big areas for property or business applications.
Keep in mind that many of our doors are readily available in different systems, meaning they have various accounts. You can pick a slender account if you want a modern, minimal design with even more glass or a bulky thicker account if you prefer an even more formidable or majestic appearance.
Your primary selections of aluminum door are sliding doors, sliding-folding doors, hinged doors, and french doors. Now let's explore these options for more information.
Aluminum Sliding Doors
Gliding doors are also commonly referred to as patio doors They are set up to cross huge entrances, as well as are equally as suited to home installments as they are to workplaces, shopping malls as well as public structures. In business installations, they are typically integrated into shop fronts, curtain walls, and glass facades.
You would consider aluminum gliding doors when your room has a large entrance, as well as you wish to increase the sight and also offer your space a brilliant ventilated look.
Aluminum sliding doors are available in 2 panels, three and four panels. Generally, one panel is taken care of in place, whereas the others slide open. Regarding 4-panel doors, the two external panels are taken care of.
The elegance of aluminum gliding doors is that they allow optimal views and a boosted light flow into any structure. When combined with top lights or sidelights, these doors will brighten your spaces even more.
Sliding-folding doors.
Additionally, sometimes called folding-sliding or concertina doors, aluminum sliding-folding doors make for a cutting-edge way to enclose large openings. They are perfect for a lounge or patio with a charming garden or swimming pool outside or for a terrace door.
When it involves business applications, sliding-folding doors are extremely matched to meeting rooms or community centers, where you would certainly want a remarkably vast entryway.
You can additionally use sliding-folding doors as indoor divider panels or instead of walls (as long as they are not bearing walls). They might be suitable for separating your foyer and living room or other spaces of your home.
Because these doors are so large, they let in the maximum amount of natural light and create a more open feeling by relatively getting rid of barriers between the exterior and interior of your area.
Where outdoor patio doors and french doors are restricted to smaller sized areas, sliding-folding doors open exceptionally wide areas, as a matter of fact, up to 9 meters broad. Between 3 and 10 panels can be mounted– depending on the total size of the opening. The basic elevation of these doors is 2.1 m, but they can also be manufactured to an elevation of approximately 2.7 m.
Consider aluminum and glass sliding-folding doors when looking to open up your area and efficiently bring the outdoors in.
Hinged and also French Doors
Hinged doors are the most standard kind of doors that are pivoted either onto the left or the ideal side of the door jam. This allows them to open inward or outward (however, not both methods) These doors are made as solitary or double doors. The dual door variation is frequently referred to as a French door.
Hinged doors are a natural selection in an office or home with basic-sized entrances. The songs are ideal for door openings under 900 mm in width, and the French for openings as much as 1.8 m large.
French doors are suitable as main entry doors for business and property structures. In commercial applications, specifically, when fitted with glass, they can be set up in workplaces, meeting rooms, and shopfronts.
Hinged doors can likewise be manufactured in a home design if that's the appearance you're going for. Single-hinged doors can also be made as secure doors, which makes them a preferred option for cooking area doors.
When it involves much more typical sizes and for more functional applications, pivoted, and french doors are a solid, tough, no-fuss option.
Aluminum finishes
When it concerns aluminum finishes, you have both conventional and more eccentric options! The most preferred choices are either the all-natural anodized surface (silver) or our conventional powder layered colors– particularly white, bronze, charcoal (deep grey), black, and brand-new silver. Beyond these, for big sufficient amounts, you can have your door frameworks powder-coated in virtually any color possible to match your style. Since's flexibility!
Glazing Options
All of the aluminum doors we've discussed can be fitted with your selection of typical or efficient glass, depending on your distinct factors to consider.
You can select power-conserving and convenience glass, which makes your inside far more power effective. Or you can go with safety and security as well as shatterproof glass, which can seriously decrease possible intruders or reduce the danger of mishaps. You can also integrate optical glass– tinted or reflective– for striking visuals and reflective light plays.
After that, there is acoustic glass for audio reduction and fire-ranked glass, which works to hamper the spread of fire.
Many of these doors can additionally be dual-polished to offer superior room insulation and power efficiency. Please inquire with our friendly sales group. We'll assist you in discovering the glass that is optimal for your circumstance.
Top lights and also sidelights
The best way to enhance your doors, which you might not know about, is to use top lights and sidelights. Top lights refer to the glass inserts over a window or door. Sidelights refer to the glass sections mounted straight alongside your door, either on one side or both.
You can use top lights and sidelights in an opening that is significantly bigger and higher than the maximum sizes of your door, hence letting in more lights and opening even more of the sight.
Sidelights can incorporate areas taken care of by panes and others that are opening home windows, usually in the form of sash windows that are top-hung or side-hung. Top lights usually integrate take care of panes or top-hung home windows.
Coupled ideally with your option of doors, these features allow added light, cheer up your room, and wonderfully compliment your residence's visual format.
Make the appropriate selection
So whether you're building your new house or an architect dealing with your brand-new job, aluminum provides you the chance to carry out a stable, elegant, and cost-efficient door for your area and building.
EMBRACE ALUMINIUM FOR A BETTER QUALITY OF DOORS & WINDOWS