Experience the Beauty of Fiberglass Doors with Fine Windows & Doors
At Fine Windows & Doors, we invite you to embark on a journey of elegance and sophistication with our exquisite collection of fiberglass doors. Our commitment to crafting doors that not only enhance your home's curb appeal but also provide exceptional functionality is what sets us apart.
Fiberglass doors are the epitome of timeless beauty and durability. They combine the charm of traditional wood with modern technology, resulting in doors that are not only visually stunning but also highly resilient against the elements.
Our fiberglass doors are meticulously designed to cater to your unique taste and style preferences. Whether you envision a classic entryway, a sleek modern facade, or something in between, our range of finishes, colors, and styles offers endless possibilities.
When you choose Fine Windows & Doors, you're choosing an experience that transcends mere functionality. You're choosing the beauty, quality, and lasting elegance that our fiberglass doors bring to your home.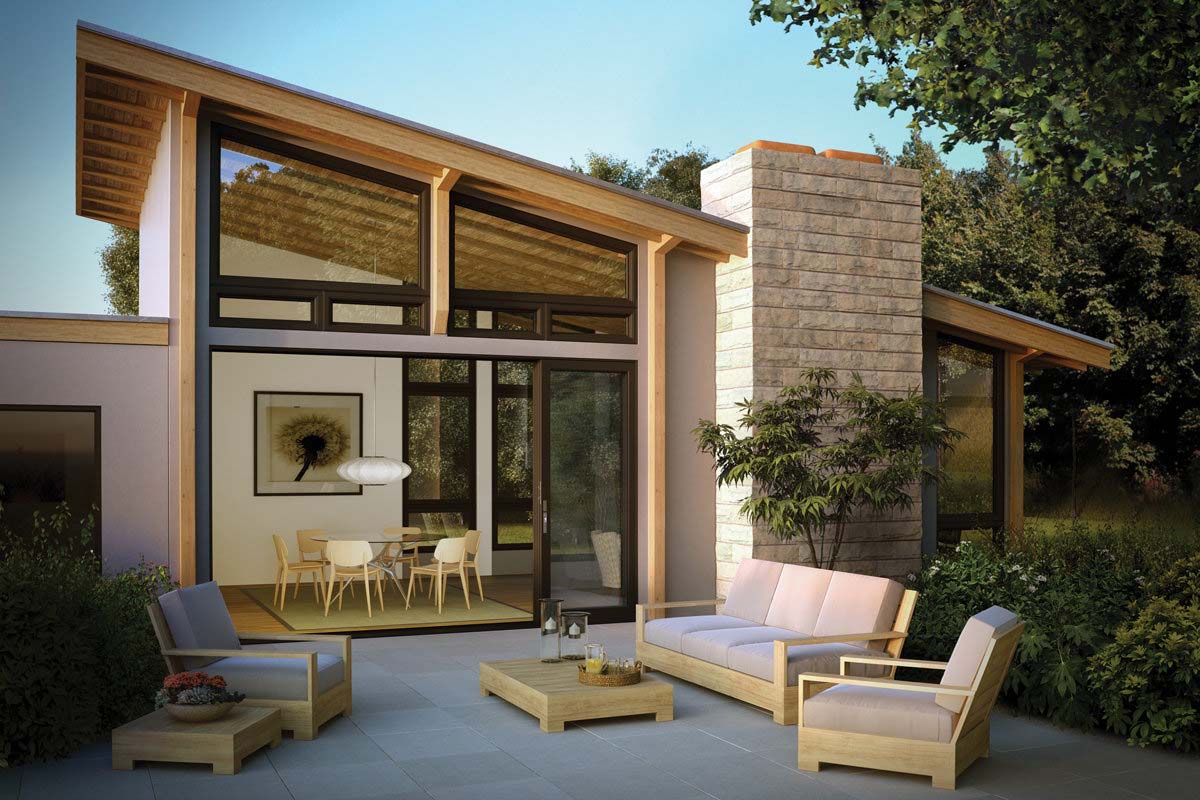 Exceptional Strength and Resilience: The Fiberglass Advantage
Fiberglass is a remarkably sturdy material, widely utilized for its strength and resilience. Our fiberglass doors can accommodate large expanses of glass or other materials, conduct minimal heat, and offer resistance to decay, and extreme weather conditions. At Fine Windows & Doors, we take pride in offering solutions that go beyond mere functionality,
One of the standout features of fiberglass is its versatility. It can be easily painted and requires minimal maintenance. Furthermore, it can be combined with other materials to achieve your desired aesthetic. If you're looking for a low-maintenance door solution that doesn't compromise on style, fiberglass doors may be your ideal choice.
Focus on Energy Efficiency:
At Fine Windows & Doors, we place a strong emphasis on the energy efficiency of our fiberglass doors. Our commitment to sustainable living and responsible design drives us to create doors that not only enhance the beauty of your home but also contribute to energy conservation. Experience the perfect blend of aesthetics and environmental consciousness with our energy-efficient fiberglass doors.
Whether you're constructing a new building, replacing a door in your home, or renovating an office space, our fiberglass doors are an excellent choice. They offer the perfect blend of durability, aesthetics, and energy efficiency.
Don't wait! Schedule an appointment today for your free, no-obligation quote or consultation. Discover why hundreds of families across the state trust us for all their window and door installation needs!
The Charm and Durability of Fiberglass Doors
Your entryway is more than just a point of access; it's a statement of style and a reflection of your home's character. Fiberglass doors offer a unique blend of charm and durability that makes them an exceptional choice for homeowners who appreciate both aesthetics and practicality.
Timeless Beauty: Fiberglass doors emulate the warm, inviting look of wood without the drawbacks of susceptibility to warping, cracking, or rot. They maintain their original charm for years to come, even in challenging weather conditions.
Enduring Strength: The strength of fiberglass makes these doors highly resilient. They can withstand impacts, resist dents, and provide enhanced security for your home.
Versatile Design: Fiberglass doors come in a wide range of styles, finishes, and textures. Whether you prefer the classic elegance of wood grain or the sleekness of a modern design, there's a fiberglass door to suit your taste.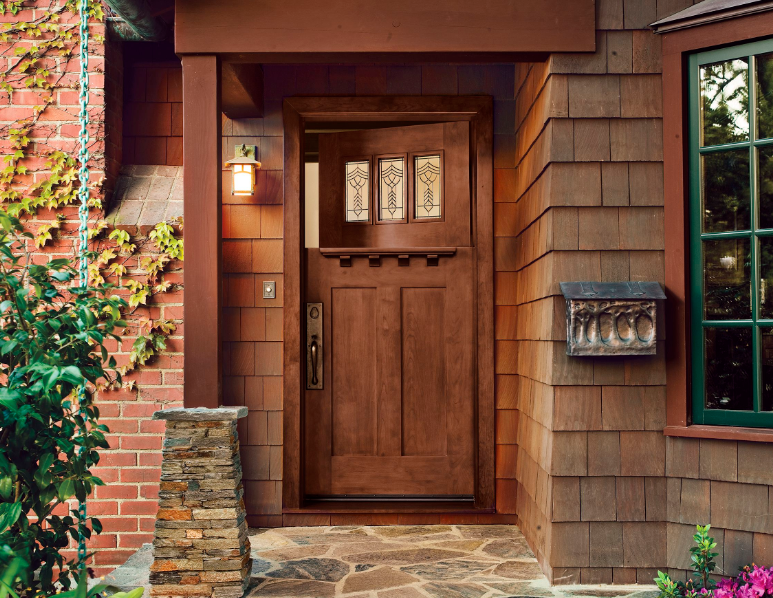 What NOT to Do When Switching to Fiberglass Doors
Switching to fiberglass doors is a fantastic choice, but there are some common pitfalls to avoid during the process to ensure a seamless transition. Here's what NOT to do when making the change to fiberglass doors:
1. Neglect Proper Measurement: Don't underestimate the importance of accurate measurements. Incorrect sizing can lead to ill-fitting doors that compromise security and energy efficiency.
2. Rush the Selection: Take your time when choosing your fiberglass door. Rushing the decision might result in a design that doesn't align with your home's aesthetics.
3. Ignore Maintenance: While fiberglass doors are low-maintenance, they still need care. Don't neglect regular cleaning and occasional inspections to ensure they stay in top condition.
4. Skip Professional Installation: DIY installation may seem tempting, but it's best to leave it to the professionals. Improper installation can lead to security and performance issues.
5. Overlook Energy Efficiency: One of the key benefits of fiberglass doors is their energy efficiency. Don't overlook this aspect, as it can lead to increased utility bills if you choose a door with poor insulation.
At Fine Windows & Doors, we're here to guide you through the process of switching to fiberglass doors. Avoid these common pitfalls, and let us help you make the transition to beautiful, durable, and energy-efficient fiberglass doors a smooth one.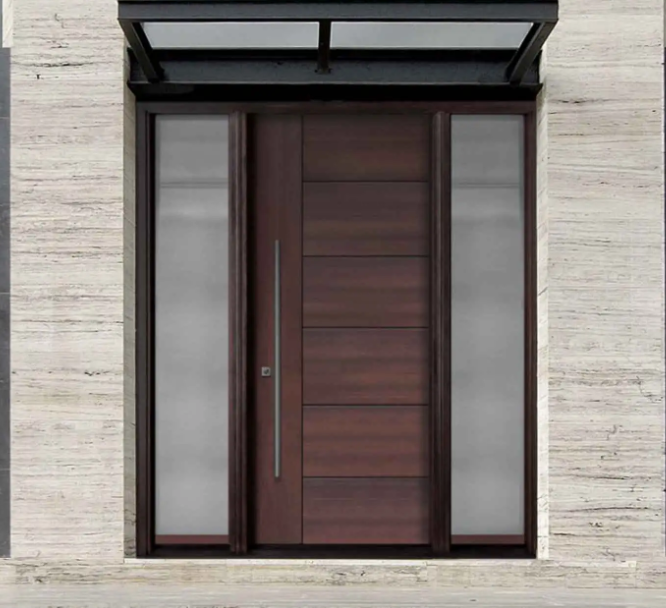 When choosing window contractors, inquire if they have accidents insurance. These windows contractors performed a fantastic job installing the windows in our new fifth-floor apartment, and having insurance offered us peace of mind about the work they completed. If you call them, you will not be sorry.
I worked with them when my son started playing baseball in our backyard and we realized my kitchen windows weren't completely bulletproof. Their home replacement windows team did a great work and gave a new look to the place. It's now time to take care of our windows.
The noise has been terrible since they opened the pub near my house. We can only relax after they have completed the home window replacement because they are soundproof. We appreciate your excellent service.
We didn't want to replace a window in the flat because the frame was in terrible condition. We were pleased with the overall result when they completed the window replacement. Wonderful service.
To change the appearance of the house, we purchased some pivoting windows. His team completed in a matter of hours with installing replacement windows, leaving our home in immaculate condition. Those white frames are stunning.
My house has been under construction for months, and we need to address the issue of the existing windows. Our window contractor supported us with the installation and design of the windows because the house's aesthetics had already changed.
Eduardo Kowska
2022-05-01
We had to hire them to replace the glass after a bird smashed into our window, which was damaged and didn't look good. The glass window replacement service was excellent. I would contact them again if I needed additional services.
Olivia M. Andresen
2022-04-29
My husband installed security sensors in the windows, however the window model is no longer available, so we called them to do a window replacement on the first floor of our home. The sensors are now operational. Thank you.
We conducted prior research for window contractors for our project and picked this firm. He performed a fantastic job with the installation and gave us a guarantee in case anything went wrong later. All of the glowing recommendations I had were true.