The Beauty of Fiberglass Doors: The Fine Windows & Doors, Inc. Experience
At Fine Windows & Doors, Inc., we understand that selecting the right door for your home or business can feel like a daunting task. The aesthetic appeal, material, and functionality are all crucial factors that can make the decision-making process overwhelming. But worry not! We're here to guide you through any questions or concerns you may have, offering our professional opinions and years of industry experience to ensure you find the perfect door.
Our expert team of technicians and installation professionals are dedicated to delivering a level of quality and customer service that exceeds your expectations. No matter the scale of your construction or renovation project, we're committed to providing a seamless experience. As a platinum-certified vendor of products sold by Milgard Windows and Doors, we leverage our industry connections to meet the demands of even the most ambitious projects.
We're proud to offer customization for any order placed. From color changes and energy efficiency levels to grid options, we can tailor any of our doors or windows to meet your exact needs and specifications.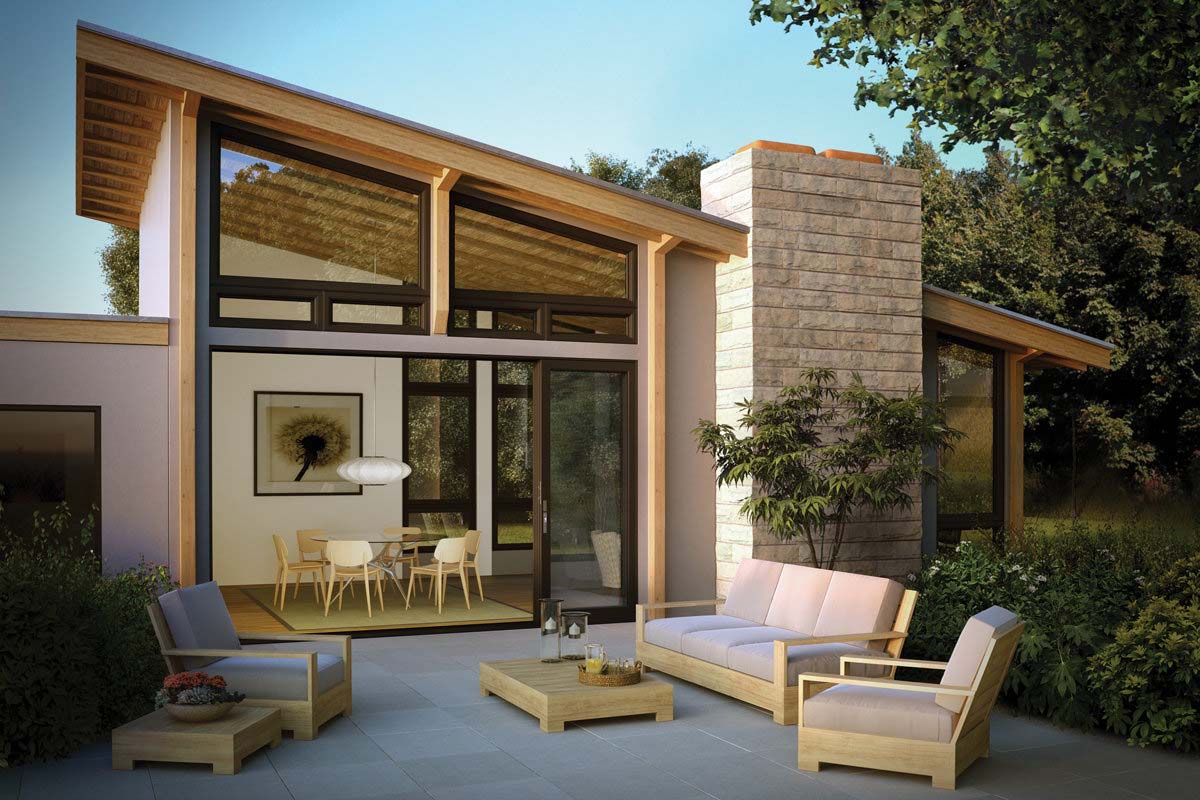 Unrivaled Durability and Resistance: The Fiberglass Advantage
Fiberglass is a remarkably sturdy material, widely utilized for its strength and durability. Our fiberglass doors can accommodate large expanses of glass or other materials, conduct minimal heat, and offer resistance to decay, and extreme weather conditions.
One of the standout features of fiberglass is its versatility. It can be easily painted and requires minimal maintenance. Furthermore, it can be combined with other materials to achieve your desired aesthetic. If you're looking for a low-maintenance door solution that doesn't compromise on style, fiberglass doors may be your ideal choice.
Commitment to Energy Efficiency
At Fine Windows & Doors, Inc., we prioritize energy efficiency. Our fiberglass doors are designed to be highly energy-efficient, seamlessly integrating into any existing home or office setup to maximize efficiency levels.
A Sturdy, Durable Solution for Your Home or Office
Whether you're constructing a new building, replacing a door in your home, or renovating an office space, our fiberglass doors are an excellent choice. They offer the perfect blend of durability, aesthetics, and energy efficiency.
Don't wait! Schedule an appointment today for your free, no-obligation quote or consultation. Discover why hundreds of families across the state trust us for all their window and door installation needs!
When choosing window contractors, inquire if they have accidents insurance. These windows contractors performed a fantastic job installing the windows in our new fifth-floor apartment, and having insurance offered us peace of mind about the work they completed. If you call them, you will not be sorry.
I worked with them when my son started playing baseball in our backyard and we realized my kitchen windows weren't completely bulletproof. Their home replacement windows team did a great work and gave a new look to the place. It's now time to take care of our windows.
The noise has been terrible since they opened the pub near my house. We can only relax after they have completed the home window replacement because they are soundproof. We appreciate your excellent service.
We didn't want to replace a window in the flat because the frame was in terrible condition. We were pleased with the overall result when they completed the window replacement. Wonderful service.
To change the appearance of the house, we purchased some pivoting windows. His team completed in a matter of hours with installing replacement windows, leaving our home in immaculate condition. Those white frames are stunning.
My house has been under construction for months, and we need to address the issue of the existing windows. Our window contractor supported us with the installation and design of the windows because the house's aesthetics had already changed.
Eduardo Kowska
2022-05-01
We had to hire them to replace the glass after a bird smashed into our window, which was damaged and didn't look good. The glass window replacement service was excellent. I would contact them again if I needed additional services.
Olivia M. Andresen
2022-04-29
My husband installed security sensors in the windows, however the window model is no longer available, so we called them to do a window replacement on the first floor of our home. The sensors are now operational. Thank you.
We conducted prior research for window contractors for our project and picked this firm. He performed a fantastic job with the installation and gave us a guarantee in case anything went wrong later. All of the glowing recommendations I had were true.