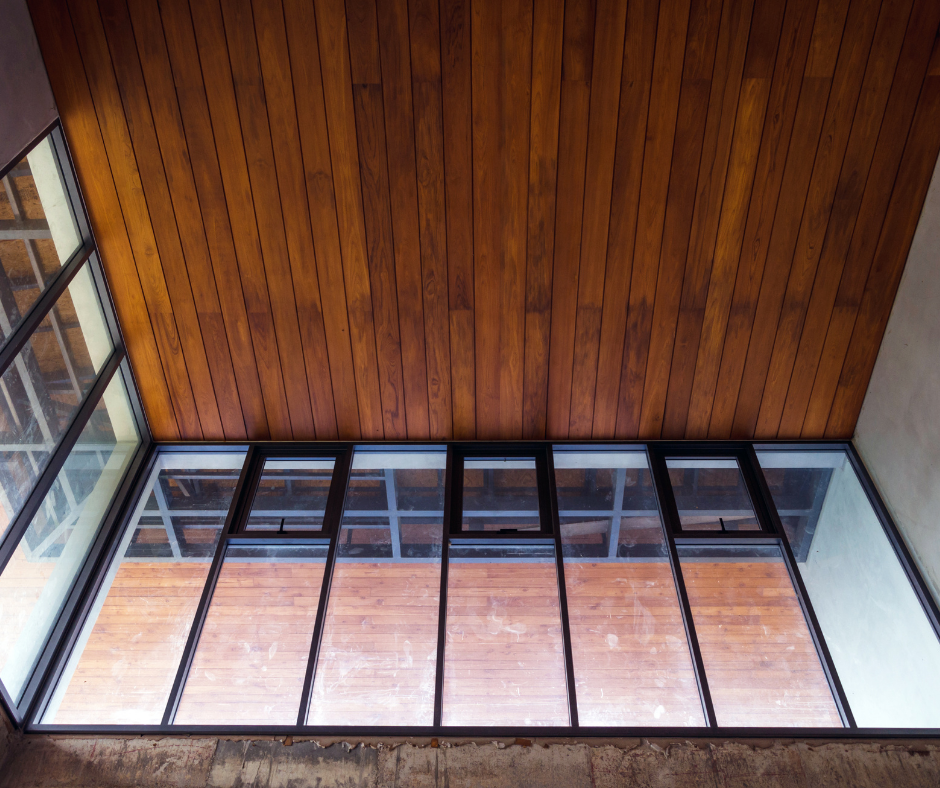 Tips for Choosing Aluminium Window for Your Home
November 7, 2022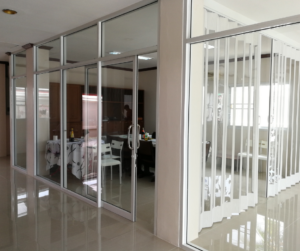 A Guide to the Different Styles of Aluminum Door
November 28, 2022
Aluminum door have several benefits over timber, composite, or PVCu doors, and many of these benefits are quite important when deciding what materials for a front door.
Aluminum doors can meet the needs of most property renovation projects, so here are some of the best reasons to use aluminum for front, side, or rear doors.
WHY ALUMINUM DOORS ARE BEST FOR SMALL AND LARGE SIZES
One of the significant reasons to choose aluminum doors is how flexible they are in size. Any door material will work well in a standard-size opening, but aluminum is best outside standard sizes.
Want wider and taller doors? Aluminum door leaves typically go up to 1.2m wide, and many models up to 2.4m high, some higher. This is well above the size capabilities of PVCu and composite doors, typically around a meter, including the frame. As a result, aluminum doors remove the need for side or top panels, often a requirement with PVCu and composite doors in certain size apertures. So if you'd like more doors and a less visible frame, aluminum is best for small or large sizes.
The same also applies to small doors. Cottages and character properties often have smaller doorways. Composite doors don't go to these smaller sizes; many aluminum doors can. For example, composite doors aren't usually available smaller than 850mm wide.
ALUMINUM DOORS GIVE MORE GLASS AND CLEANER LINES
Only steel doors are slimmer than aluminum. The advantage of an aluminum frame is a thinner frame gives larger door sizes. The doors also have a thinner sash profile meaning larger glass sizes. Larger glass sizes mean more light and an overall better-looking door.
The slim aluminum lines get even better when you want doors with side or top panels or a larger combination screen. Significantly smaller profiles than PVCu doors give far less bulk.
One of the best ways of understanding just how thin aluminum is on French doors and where they meet and lock in the middle. Many PVCu doors are well over 250mm, where a set of doors meets in the middle. Aluminum doors can be more than half this dimension.
And you could have even thinner double or French doors by opting for a steel-styled door or even doors made out of slimline bifold door profiles but made as double-hinged doors.
Therefore, aluminum doors provide many different solutions for style, thin lines, and full glass with a better feeling of light and space.
ALUMINUM DOORS ALLOW MORE DISCRETE OR INVISIBLE HARDWARE
Thin aluminum also means smaller and more discreet door hardware, such as hinges, with no loss of security or other essential functions. Even aluminum doors are designed with invisible door hinges giving even cleaner looks.
The hinges typically used on composite and timber doors are far bulkier and more intrusive than aluminum doors.  This is because PVCu frames found in composite and PVCu paneled doors need reinforcement and bulkier hardware to support the weight of the door leaf.  This is not the case with aluminum which is slimmer and needs no reinforcement for hardware to have a suitably strong fixing point.
ALUMINUM DOORS INTEGRATE BETTER WITH WINDOWS
If you already have aluminum windows installed in your home or have a porch, screen, or other glazed feature that needs both windows and doors, aluminum doors are all designed for the couple and integrate with windows.  This means you do not need a composite or PVCu door that will look different from your windows.  Modern aluminum window and door systems are designed to couple together if needed creating a uniform and matching screens.
This is not the case with composite doors, which is a completely different product from a different manufacturer.  If you already have aluminum windows installed, you can match their slim lines perfectly with an aluminum door designed from the outset to work with them.  With some systems, you can have side and rear doors that match your bi-folding doors.
MORE COLOUR OPTIONS WITH ALUMINUM DOORS
Polyester powder coating is the most advanced and durable way of coating aluminum profiles.  You get over 200 color options, but these are further added with textured, metallic, and even different colors inside and out. You can even have wood effect doors in aluminum as well.
PVCu and composite doors do come with some excellent wood-effect finishes and foiles. These same foils are also available in aluminum or a sublimated color finish.
Another significant advantage of aluminum is easy to match other or existing aluminum colors. It's harder to do with a foiled PVCU door, even if the RAL color references are the same! With powder-coated aluminum doors and windows, it's easier to get a better color match.
The Advantages of Installing Aluminum Door in Your Home
Aluminum doors are a great choice for any commercial building. They provide superior fire protection and are extremely durable, making them ideal for high traffic entryways. Aluminum doors also offer excellent thermal efficiency, meaning they help keep the temperature inside your facility regulated and comfortable.
This material is also resistant to corrosion, which makes it the perfect option for areas exposed to harsh weather and moisture. Additionally, aluminum doors can hold up to wear and tear better than other materials, making them a great long-term investment. Overall, aluminum doors are an excellent choice for any building looking for reliable security and energy efficiency.
Whether you're in need of a secure entranceway or just want to update the look of your facility, aluminum doors make a great addition. With their exceptional strength and durability, they are sure to last for years to come. Plus, they're stylish and modern which can help elevate the appearance of your business or building. With so many benefits, it's no wonder that aluminum doors have become popular among businesses throughout the world. Invest in a set of aluminum doors today and experience the difference they can make for your space.
Aluminum doors come in a variety of colors, styles and finishes to suit your specific needs. Whether you're looking for something sleek or ornate, we have an option that's perfect for you. Choose from options like anodized, powder-coated and even acid etched finishes to customize the look of your doors.
Plus, you can opt for additional features such as sound-proofing or insulation to boost their performance even further. With so many customization options, aluminum doors are sure to fit any space and provide reliable security for years to come. Invest in a set of aluminum doors today and experience the difference for yourself.
A Guide to the Different Styles of Aluminium Doors