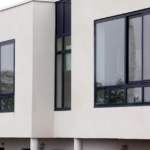 Modern Elegance Redefined: The Allure of Aluminum Windows for Contemporary Living
November 9, 2023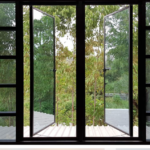 What NOT to Do When Choosing Aluminum Windows: Avoid Common Pitfalls for a Smarter Selection!
November 9, 2023
Upgrade your living experience with the perfect fusion of efficiency and style—welcome to the world of aluminum windows! If you're seeking windows that not only enhance the aesthetic appeal of your space but also deliver on functionality, look no further. Here's why aluminum windows are the choice for those who value both efficiency and style:
Sleek and Contemporary Design: Aluminum windows redefine modern aesthetics with their sleek, slim profiles. Enjoy clean lines and a contemporary look that effortlessly complements any architectural style. These windows aren't just functional; they're a design element that adds a touch of sophistication to your space.

Customizable Elegance: Personalize your windows to match your unique style. Aluminum windows come in a variety of finishes and colors, allowing you to tailor them to seamlessly integrate with your interior and exterior decor. From classic neutrals to bold metallics, the possibilities are endless.

Optimal Natural Light: Maximize the beauty of natural light with expansive glass areas offered by aluminum windows. Watch as your living spaces are bathed in sunlight, creating an open and inviting atmosphere. Efficiency meets ambiance as you enjoy the benefits of a well-lit, uplifting environment.

Low Maintenance, High Durability: Say goodbye to constant upkeep. Aluminum windows are not only stylish but also durable and resistant to corrosion. Their low-maintenance nature means you can spend more time enjoying your windows and less time worrying about maintenance tasks.

Energy Efficiency: Experience the efficiency of aluminum windows in regulating indoor temperatures. Their thermal performance contributes to energy efficiency, potentially reducing heating and cooling costs. This is not just a window; it's a smart investment in a more sustainable and cost-effective living space.

Security Reinforced: Your safety matters. Aluminum windows are designed with security in mind, offering robust features to ensure your home is protected. Enjoy peace of mind knowing that your windows are as secure as they are stylish.
Ready to transform your space? Embrace the benefits of aluminum windows and let efficiency meet style in every frame. Upgrade your living experience and make a statement that reflects your commitment to both practicality and elegance.
What NOT to Do When Choosing Aluminum Windows: Avoid Common Pitfalls for a Smarter Selection!
Modern Elegance Redefined: The Allure of Aluminum Windows for Contemporary Living