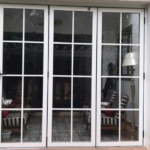 Elevate Your Home Aesthetics: Discover the Beauty of Aluminum Windows
November 9, 2023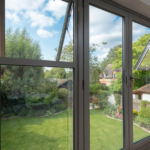 Efficiency Meets Style: Embrace the Benefits of Aluminum Windows in Your Space
November 9, 2023
Step into a world where sophistication meets functionality with the sleek charm of aluminum windows. If you're looking to redefine the aesthetic appeal of your home while enjoying the benefits of modern design, these windows are your gateway to contemporary living. Here's why aluminum windows are capturing the hearts of homeowners seeking a perfect fusion of style and innovation:
Sleek and Streamlined Design: Bid farewell to bulky window frames and welcome a clean, minimalist look that defines modern elegance. Aluminum windows boast slim profiles, allowing for expansive glass areas that flood your living spaces with natural light. It's not just a window; it's a canvas framing the beauty of your surroundings.

Versatility in Style: Whether your home exudes a cutting-edge architectural design or a more eclectic vibe, aluminum windows offer a range of styles and finishes to complement any aesthetic. From matte blacks to metallic hues, customize your windows to reflect your unique taste and elevate your interior and exterior design.

Strength and Durability: Embrace windows that stand the test of time. Aluminum is renowned for its durability and resistance to corrosion, making it an excellent choice for windows that endure the elements. Enjoy peace of mind knowing your windows not only look stunning but are built to last, requiring minimal maintenance.

Energy Efficiency with a Green Touch: Modern living is about sustainability, and aluminum windows deliver on that front. Their thermal performance helps regulate indoor temperatures, contributing to energy efficiency and potentially reducing utility costs. A stylish choice that aligns with eco-conscious living.
Ready to redefine your living spaces? Embrace the allure of aluminum windows and immerse yourself in the perfect blend of modern style and practical living. Let your windows be a statement, reflecting the contemporary elegance that defines your home.
Efficiency Meets Style: Embrace the Benefits of Aluminum Windows in Your Space