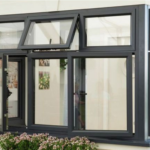 Energy Efficiency and Savings with Fine Windows and Doors' Aluminum Windows
September 8, 2023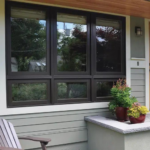 The Advantages of Fiberglass Windows: Style, Durability, and Energy Efficiency
September 10, 2023
When it comes to selecting windows for your home, versatility plays a crucial role. Fine Windows and Doors understands the diverse needs and preferences of homeowners, which is why our aluminum windows are designed with versatility in mind. In this article, we will explore the versatility of our aluminum windows and how they can enhance the aesthetic appeal and functionality of any home.
Wide Range of Styles:
At Fine Windows and Doors, we offer a wide range of aluminum window styles to suit various architectural designs and personal preferences. Whether you prefer the classic elegance of casement windows, the modern simplicity of sliding windows, or the unique functionality of awning windows, we have options that will complement your home's style and enhance its overall aesthetic appeal.
Customizable Design Options:
We believe in providing our customers with the freedom to create their ideal windows. Our aluminum windows come with customizable design options, allowing you to personalize the look and feel of your windows. Choose from different frame colors, finishes, and grid patterns to match your home's exterior and interior design. Our goal is to help you achieve a cohesive and harmonious look throughout your home.
Large Glass Surfaces:
Aluminum windows from Fine Windows and Doors feature slim profiles that maximize the glass surface area. This design allows for abundant natural light to enter your home, creating a bright and inviting atmosphere. The large glass surfaces also offer unobstructed views of the outdoors, allowing you to connect with nature and enjoy the beauty of your surroundings.
Seamless Integration:
Our aluminum windows are designed for seamless integration into any architectural style. Whether you have a traditional, contemporary, or transitional home, our windows can effortlessly blend in and enhance the overall look and character of your property. With their versatile design, they can complement any exterior facade and interior decor.
Complementary Window Configurations:
To cater to your specific needs and space requirements, our aluminum windows can be configured in various ways. Whether you need a single window, multiple windows in a row, or combination windows with different operating styles, we can accommodate your preferences. Our goal is to provide you with functional and aesthetically pleasing window solutions that meet your unique requirements.
Residential and Commercial Applications:
The versatility of our aluminum windows extends beyond residential applications. They are also suitable for commercial properties, such as office buildings, retail spaces, and hospitality establishments. Our windows can enhance the curb appeal of commercial structures while providing the necessary functionality and energy efficiency.
Easy Integration with Other Materials:
Aluminum windows can seamlessly integrate with other building materials, allowing for creative and visually appealing design combinations. Whether you have a brick, stone, or stucco exterior, our aluminum windows can complement and enhance the overall look of your home. They also work well with different interior finishes, providing a cohesive and harmonious design flow.
Longevity and Durability:
The versatility of our aluminum windows is not limited to aesthetics but also extends to their durability and longevity. Aluminum is a robust material that can withstand various weather conditions without compromising its structural integrity. By choosing our aluminum windows, you are investing in windows that will stand the test of time, providing you with long-lasting beauty and performance.
In conclusion, Fine Windows and Doors' aluminum windows offer unparalleled versatility for homeowners and businesses alike. With a wide range of styles, customizable design options, large glass surfaces, seamless integration, complementary window configurations, easy integration with other materials, and long-lasting durability, our aluminum windows can transform any space into a visually stunning and functional environment. Experience the versatility of our aluminum windows and elevate the aesthetics and functionality of your home.
Energy Efficiency and Savings with Fine Windows and Doors' Aluminum Windows
Enhance Your Home with Fine Windows and Doors' Aluminum Window Collection