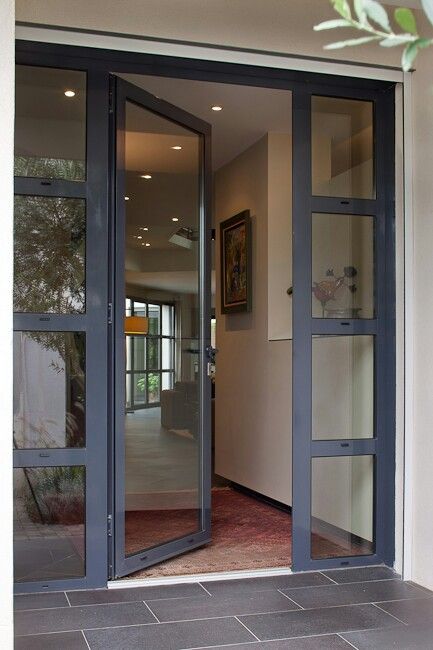 Fiberglass doors are durable, strong and resistant.
December 29, 2022
Advantages of Vinyl Windows
March 22, 2023
Fiberglass doors are durable, energy efficient, and easy to maintain. The material is also available in many different finishes, shapes, and sizes. However, they are usually more expensive than other types of doors. However, they can be a great investment as they provide excellent durability and safety. Depending on the type of door you choose, they can last for decades without the need for repair.
Fiberglass exterior doors are a good option for humid climates. They are resistant to fire and rot, and do not shrink like wooden doors. Because they are energy efficient, they can save you money on your energy bills. Additionally, fiberglass exterior doors are virtually indistinguishable from real wood.
There are doors in a variety of styles and finishes, such as wood grain, mahogany, teak, and oak. There are also custom colors and tints. Additionally, you can choose from a wide selection of hardware options such as wrought iron grates. There are also decorative glass inserts for an added touch. These doors are easy to maintain and can be restored if necessary.
Fiberglass entry doors have many design options. They can be painted, stained or embellished with sidelights and transoms. This allows you to customize your entry to suit your style.
While durable and strong, there are drawbacks to using fiberglass. First, they are not as strong as steel or wooden doors. Second, they are often cool to the touch. If they get hot to the touch, the coating can rust and break. Plus, you'll need to clean them regularly to keep them looking their best.
As an alternative, you could consider a metal skin door. Although these doors look great, they do not offer the same level of durability and beauty as a fiberglass door. Unlike wood and fiberglass doors, they are not a natural material and are not as easy to paint or restore. Also, the skins can be hot to the touch and can rust if the coating wears off.
Similarly, steel and galvanized steel doors are very strong, but can be a little cold to the touch. Also, steel doors can be a bit expensive. Lastly, they may not be as energy efficient as fiberglass. Therefore, it is important to weigh all the options before purchasing a door.
Fiberglass doors are beautiful, durable, and energy efficient. Plus, they come with a lifetime warranty and low maintenance. Whether you prefer a sleek, modern design or a classic wood finish, you can find a fiberglass door to suit your home. However, professional installation is recommended.
Fiberglass doors are a great way to add curb appeal to your home. But they can be difficult to install if you don't know what you're doing. That is why it is always better to hire a professional. Regardless of the type of door you choose, it's important to choose a company that has experience with the product.
Fiberglass doors are durable, strong and resistant.