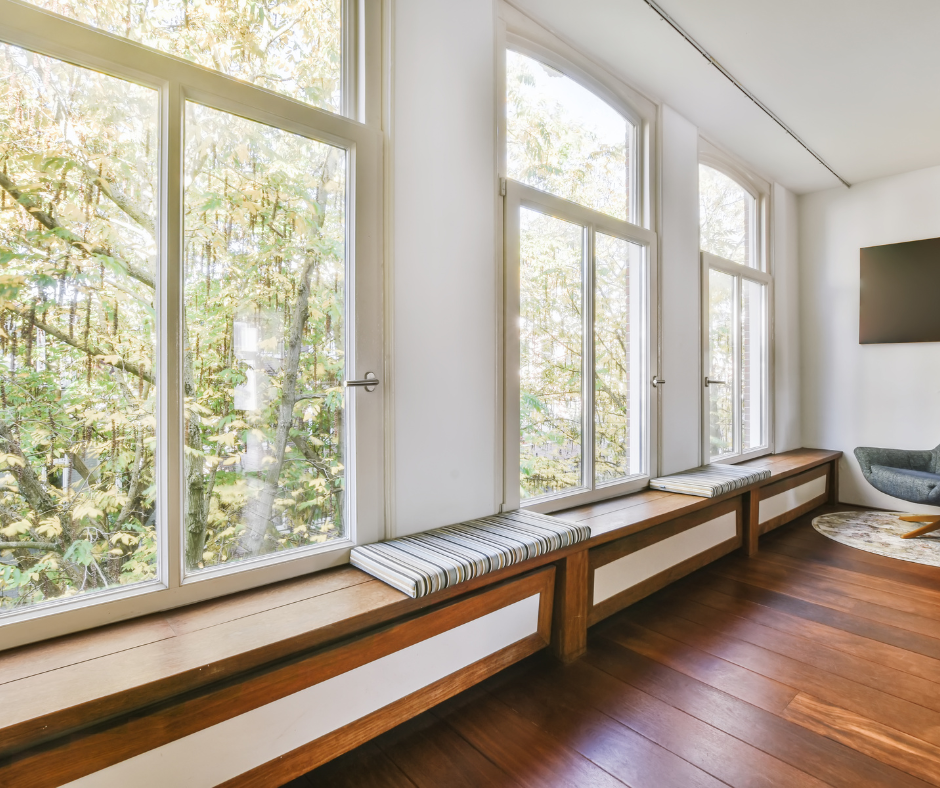 Fiberglass vs. Vinyl Windows: Which Material is Right for Your Home?
April 4, 2023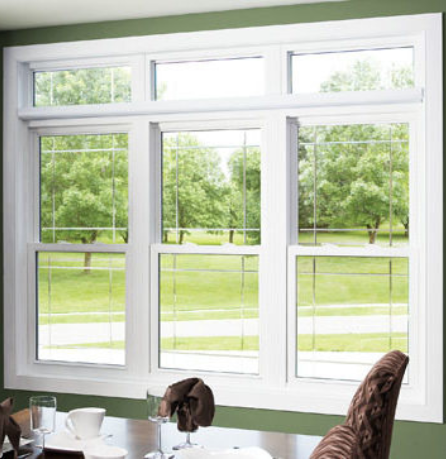 Choosing the Right Vinyl Windows: A Guide to Finding Your Perfect Fit
April 5, 2023
Vinyl doors have become a widely popular option for homeowners in recent years because of their durability, energy efficiency, and ease of maintenance. They are a great option to improve your home's insulation and save on energy costs. So, if you´re thinking of installing new Vinyl Doors at your home or business … Here is everything you need to know!
How are they made?
Vinyl doors are made from a synthetic material called polyvinyl chloride (PVC), which is known for its strength and resistance to weather. Vinyl doors are produced by crafting a door frame out of MDF, utilizing a CNC machine. After it is formed, the raw MDF is then wrapped in plastic vinyl and secured using industrial adhesive. Manufacturers offer an incredible selection of colors and finishes that range from bright gloss to matte tones as well as wood grain effects that imitate actual wood-crafted doors perfectly.
What are their benefits?
One of the key benefits of vinyl doors is their energy efficiency. Vinyl has a low thermal conductivity, which means it does not conduct heat easily. This property makes it an excellent insulator, preventing heat from escaping or entering your home through the door. As a result, your home's energy consumption is reduced, and so will your energy bill!
Another advantage of vinyl doors is their low maintenance. They are easy to clean, and unlike wood doors, they do not require regular painting or staining. Vinyl doors are also resistant to rot, rust, and termites, making them an excellent long-term investment.
Are they right for me?
Vinyl doors come in various styles, including sliding, french, and patio doors. Sliding vinyl doors are a popular choice for their space-saving design, easy operation, and sleek appearance. French vinyl doors provide a classic, timeless, and elegant look that will add value to your property. Patio vinyl doors offer a seamless transition from indoor to outdoor living, allowing you to access your backyard or patio space more easily. So, there is something for everyone!
What should I look for when choosing Vinyl Doors?
When choosing vinyl doors, the first thing you need to consider is their quality. High-quality vinyl doors are designed to withstand extreme temperatures and weather conditions, ensuring they last for years. They should also come with a warranty against any defects or damage. So make sure your supplier offers this. 
So basically…
Vinyl is widely known for its cost efficiency and versatility, making it an ideal material choice for any home. Installing vinyl doors will not only increase the value of your property due to their impressive durability and sound resistance but also because they require minimal maintenance. Plus, these doors are a breeze to install since they're scratch-resistant and super easy to clean!
Finding the right style of door for your renovation or new construction can be a tough decision to make, especially if you want it to look perfect! For this reason, Fine Windows & Doors, Inc. is always happy to offer professional advice and guide you through any questions or concerns you may have. Allow our team of professionals and installation experts with years of experience under their belts to provide you with the highest quality of customer service you've ever experienced. In addition to quality, all of our products are fully customizable to your exact specifications; we are proud to be a platinum-certified provider of all Milgard products and maintain a large network of manufacturers that can get you whatever you need to see your project to fruition. Customization possibility is nearly unlimited at Fine Windows & Doors, Inc…colors, grids, and energy efficiencies can all be adjusted to meet your specific needs. Order your custom door today!