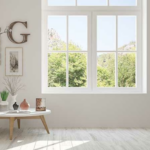 The Benefits of Vinyl Windows: Efficiency, Comfort, and Longevity
September 10, 2023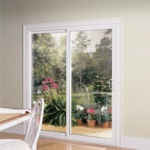 The Benefits of Vinyl Doors: Durability, Energy Efficiency, and Style
October 10, 2023
Vinyl windows have revolutionized the window industry with their perfect blend of style and functionality. At The Window Blind Connection, we understand the importance of choosing windows that not only enhance your home's aesthetics but also provide practical benefits. In this article, we will explore why vinyl windows are the ideal choice for homeowners looking for durable, energy-efficient, and visually appealing windows.
Aesthetics and Design:
Vinyl windows offer a wide array of design options to suit various architectural styles and personal preferences. From traditional to modern, you can find vinyl windows that perfectly complement the look and feel of your home. With smooth lines, sleek profiles, and customizable features, vinyl windows add a touch of elegance and charm to any living space.
Energy Efficiency:
Vinyl windows are known for their exceptional energy efficiency. The advanced technology used in their construction, such as multiple chambers and insulated glass, helps to minimize heat transfer and improve insulation. This results in reduced energy consumption and lower utility bills. By installing vinyl windows, you can create a more comfortable indoor environment while being environmentally conscious.
Durability and Longevity:
Vinyl windows are built to withstand the test of time. The vinyl material is resistant to rot, decay, corrosion, and fading, ensuring that your windows will maintain their beauty and functionality for years to come. Unlike other window materials, vinyl windows do not require regular painting or sealing, saving you time and money on maintenance.
Low Maintenance:
One of the key advantages of vinyl windows is their low maintenance requirements. Unlike wood windows that may warp, peel, or require frequent painting, vinyl windows only need occasional cleaning with mild soap and water to keep them looking pristine. This allows you to enjoy more leisure time without worrying about tedious window maintenance tasks.
Noise Reduction:
Vinyl windows offer excellent noise reduction capabilities, creating a quieter and more peaceful indoor environment. The combination of the vinyl frame and insulated glass helps to minimize noise from outside sources, such as traffic or neighborhood activities. Enjoy a serene and tranquil atmosphere inside your home with vinyl windows that provide exceptional sound insulation.
Affordability:
Vinyl windows are an affordable option compared to other window materials, such as wood or fiberglass. They provide excellent value for your money without compromising on quality or performance. With their durability, energy efficiency, and low maintenance requirements, vinyl windows offer long-term cost savings in terms of energy bills and maintenance expenses.
Vinyl windows are the perfect choice for homeowners seeking a balance of style and functionality. With their versatile design options, energy efficiency, durability, low maintenance, noise reduction capabilities, and affordability, vinyl windows are an investment that adds value to your home. At The Window Blind Connection, we offer a wide selection of high-quality vinyl windows to meet your specific needs. Enhance the beauty and functionality of your home with vinyl windows that exceed your expectations.
The Advantages of Vinyl Windows: Beauty, Durability, and Energy Efficiency