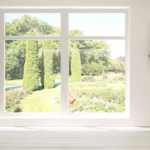 The Beauty and Versatility of Vinyl Windows: Enhance Your Home's Aesthetics
September 10, 2023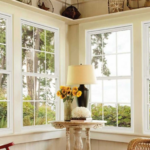 Vinyl Windows: The Perfect Blend of Style and Functionality for Your Home
September 10, 2023
Vinyl windows have become a popular choice for homeowners seeking a perfect blend of efficiency, comfort, and longevity. At The Window Blind Connection, we understand the importance of high-quality windows in creating a cozy and functional living space. In this article, we will explore the benefits of vinyl windows and why they are an excellent investment for your home.
Energy Efficiency:
One of the key advantages of vinyl windows is their energy efficiency. The vinyl material, combined with advanced insulation features, helps to reduce heat transfer, keeping your home cooler in summer and warmer in winter. This energy-efficient design can significantly reduce your heating and cooling costs, saving you money on utility bills while reducing your environmental footprint.
Enhanced Comfort:
Vinyl windows offer excellent thermal insulation, which contributes to enhanced comfort inside your home. The insulation properties help to eliminate drafts and cold spots, ensuring a consistent and comfortable indoor temperature throughout the year. Say goodbye to chilly winters and sweltering summers, and enjoy a cozy living environment with vinyl windows.
Noise Reduction:
Vinyl windows also provide effective noise reduction, creating a quieter and more peaceful indoor environment. The multi-chambered construction of vinyl window frames, combined with double or triple glazing, helps to block out external noises, such as traffic or neighborhood activities. Experience a serene and tranquil home environment with vinyl windows that keep unwanted noise at bay.
Low Maintenance:
Vinyl windows are designed for minimal maintenance, making them a convenient choice for homeowners. Unlike wood windows that require regular painting, staining, and sealing, vinyl windows only need occasional cleaning with mild soap and water to keep them looking fresh and new. Say goodbye to time-consuming maintenance tasks and enjoy more leisure time with vinyl windows.
Durability and Longevity:
Vinyl windows are renowned for their durability and longevity. The vinyl material is resistant to rot, corrosion, peeling, and fading, ensuring that your windows will maintain their beauty and functionality for years to come. Invest in vinyl windows for long-lasting performance and peace of mind.
Design Versatility:
Vinyl windows offer a wide range of design options to suit your aesthetic preferences and complement your home's style. Whether you prefer classic double-hung windows, contemporary casement windows, or elegant sliding windows, there is a vinyl window style that fits your needs. Additionally, vinyl windows are available in various colors and finishes, allowing you to customize the look of your home.
Vinyl windows provide numerous benefits, including energy efficiency, enhanced comfort, noise reduction, low maintenance, durability, and design versatility. At The Window Blind Connection, we offer high-quality vinyl windows that meet the highest standards of performance and aesthetics. Upgrade your home with vinyl windows and enjoy the advantages they bring, from energy savings and improved comfort to long-lasting beauty and convenience.
Vinyl Windows: The Perfect Blend of Style and Functionality for Your Home
The Beauty and Versatility of Vinyl Windows: Enhance Your Home's Aesthetics