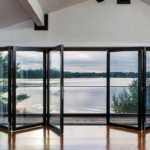 A Sustainable and Stylish Choice for Commercial Spaces
October 10, 2023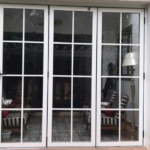 Elevate Your Home Aesthetics: Discover the Beauty of Aluminum Windows
November 9, 2023
When it comes to running a business, finding cost-effective solutions is essential. Aluminum doors offer a budget-friendly option without compromising on quality or functionality. In this article, we will explore why aluminum doors are a cost-effective choice for your business.
Affordable Pricing: Aluminum doors are generally more affordable compared to other door materials, such as wood or steel. This lower initial cost allows you to allocate your budget to other business needs.
Energy Efficiency: Aluminum doors provide excellent insulation, helping to reduce
 heating and cooling costs. Their thermal performance helps maintain a comfortable indoor environment while minimizing energy consumption.
Durability and Longevity: Aluminum doors are highly durable and can withstand daily wear and tear in a business environment. Their long lifespan ensures that you won't have to invest in frequent replacements or repairs, saving you money in the long run.
Low Maintenance: Aluminum doors require minimal maintenance, reducing the need for expensive cleaning products or frequent repairs. This low-maintenance feature translates into long-term cost savings for your business.
In conclusion, aluminum doors offer a cost-effective solution for businesses, with their affordable pricing, energy efficiency, durability, and low maintenance requirements. By choosing aluminum doors, you can optimize your budget while still benefiting from a quality and functional door solution for your business.