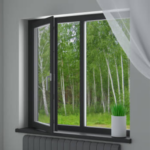 The Benefits of Aluminum Windows for Your Home
September 8, 2023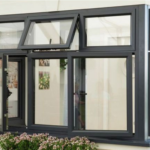 Energy Efficiency and Savings with Fine Windows and Doors' Aluminum Windows
September 8, 2023
Fine Windows and Doors is proud to present our exquisite collection of aluminum windows, designed to elevate the beauty and performance of your home. With our commitment to quality and craftsmanship, we offer a range of aluminum windows that combine elegance, durability, and energy efficiency. In this article, we will explore the features and benefits of our aluminum window collection and why they are a perfect choice for your home.
Exceptional Strength and Durability:
At Fine Windows and Doors, we understand the importance of durable windows that can withstand the test of time. Our aluminum windows are crafted using high-quality materials, ensuring exceptional strength and durability. Aluminum is a robust material that resists corrosion, rot, and warping, making it ideal for long-lasting windows that can withstand various weather conditions.
Sleek and Modern Design:
Our aluminum windows are designed with a sleek and modern aesthetic, adding a touch of sophistication to your home. The slim profiles of our aluminum frames create a larger glass area, maximizing natural light and offering unobstructed views. Whether you prefer a minimalist look or a bold architectural statement, our aluminum windows can complement any style.
Energy Efficiency:
Fine Windows and Doors' aluminum windows are engineered for energy efficiency. Our windows feature advanced insulation technology and thermal breaks, minimizing heat transfer and maximizing insulation performance. By reducing energy loss, our aluminum windows help you create a more comfortable indoor environment while reducing your energy consumption and utility costs.
Customizable Options:
We understand that every home is unique, and that's why our aluminum windows come with customizable options. Choose from a variety of window styles, including casement, awning, sliding, and picture windows, to suit your functional and aesthetic preferences. Our windows are available in different colors, finishes, and glass options, allowing you to create a personalized look for your home.
Low Maintenance:
With Fine Windows and Doors' aluminum windows, you can enjoy hassle-free maintenance. Unlike wood windows that require regular painting or staining, our aluminum frames are resistant to fading and require minimal upkeep. Simply wipe them clean with a damp cloth, and they will maintain their beauty and performance for years to come.
Enhanced Security Features:
The safety and security of your home are paramount to us. Our aluminum windows are designed with enhanced security features, including multi-point locking systems and impact-resistant glass options. These features provide you with peace of mind, knowing that your home is protected against intrusions and potential hazards.
Noise Reduction:
Experience a quieter and more peaceful home environment with our aluminum windows. The sturdy construction and insulation properties of our windows help reduce outside noise, allowing you to enjoy tranquility indoors. Relax, work, or spend time with your loved ones without the disturbance of external sounds.
Expert Installation:
At Fine Windows and Doors, we not only provide high-quality aluminum windows but also offer professional installation services. Our team of experienced technicians will ensure that your windows are installed with precision and care, maximizing their performance and longevity.
In conclusion, Fine Windows and Doors' aluminum window collection offers a perfect combination of elegance, durability, and energy efficiency for your home. With our commitment to quality, customizable options, low maintenance, enhanced security features, noise reduction properties, and expert installation services, we strive to exceed your expectations. Elevate your home with our aluminum windows and enjoy the beauty, functionality, and comfort they provide.
The Versatility of Fine Windows and Doors' Aluminum Windows