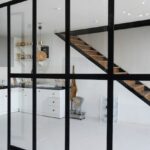 Fiberglass Doors: A Sustainable Choice for Eco-Conscious Homes
August 29, 2023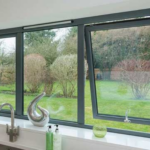 Enhance Your Home with Fine Windows and Doors' Aluminum Window Collection
September 8, 2023
When it comes to selecting windows for your home, choosing the right material is crucial. Aluminum windows have gained popularity among homeowners due to their exceptional qualities and benefits. In this article, we will explore the advantages of aluminum windows and why they are an excellent choice for your home's window needs.
Aluminum Windows, Fine Windows, and Doors:
At Fine Windows and Doors, we understand the importance of quality and performance in windows. That's why we offer a wide range of high-quality aluminum windows that are designed to enhance the beauty, functionality, and energy efficiency of your home.
Durability and Strength:
Aluminum is known for its exceptional strength and durability. Aluminum windows are built to withstand the test of time, resisting corrosion, rot, and warping. They can endure various weather conditions, including harsh sunlight, heavy rain, and strong winds. With aluminum windows from Fine Windows and Doors, you can be confident that your windows will remain sturdy and reliable for years to come.
Slim Profile and Sleek Design:
One of the significant advantages of aluminum windows is their slim profile and sleek design. Aluminum frames are thinner compared to other materials, allowing for larger glass surfaces and maximizing natural light penetration. The sleek and modern aesthetic of aluminum windows adds a touch of elegance to any home architectural style.
Low Maintenance:
Aluminum windows are incredibly low maintenance, making them a convenient choice for homeowners. Unlike wood windows that require regular painting or staining, aluminum frames are resistant to fading and do not need such upkeep. Cleaning aluminum windows is as simple as wiping them with a damp cloth, saving you time and effort.
Energy Efficiency:
Fine Windows and Doors' aluminum windows are designed with energy efficiency in mind. They feature thermal breaks and advanced insulation technologies, reducing heat transfer and improving insulation performance. This results in energy savings and enhanced comfort by keeping your home cool in the summer and warm in the winter.
Noise Reduction:
Aluminum windows offer excellent noise reduction capabilities. Their sturdy construction and insulation properties help minimize external noise, creating a quieter and more peaceful indoor environment. Enjoy a serene living space with Fine Windows and Doors' aluminum windows.
Versatile Design Options:
Our aluminum windows come in a variety of styles, colors, and finishes to suit your preferences and complement your home's architectural design. Whether you prefer a classic, contemporary, or custom look, we have options that will meet your aesthetic requirements.
Enhanced Security:
At Fine Windows and Doors, we prioritize the safety and security of your home. Our aluminum windows are designed with security features, including multi-point locking systems and impact-resistant glass options, providing you with peace of mind and protection against intruders.
Environmentally Friendly:
Aluminum is a highly sustainable and recyclable material, making aluminum windows an environmentally friendly choice. By opting for aluminum windows, you contribute to reducing waste and promoting a greener future.
In conclusion, Fine Windows and Doors' aluminum windows offer numerous benefits for your home. With their durability, sleek design, low maintenance, energy efficiency, noise reduction, versatile options, enhanced security, and eco-friendliness, aluminum windows are a smart investment that enhances both the aesthetic appeal and functionality of your home.
Enhance Your Home with Fine Windows and Doors' Aluminum Window Collection