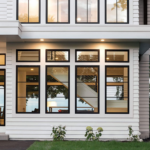 The Strength and Durability of Fiberglass Windows: Long-lasting Performance for Your Home
September 10, 2023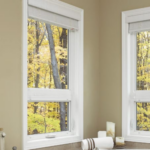 The Advantages of Vinyl Windows: Beauty, Durability, and Energy Efficiency
September 10, 2023
In today's environmentally conscious world, energy efficiency is a top priority for homeowners. Fiberglass windows not only offer exceptional durability and aesthetics but also provide significant energy efficiency benefits. At Fine Windows and Doors, we understand the importance of energy conservation and offer a wide range of high-quality fiberglass windows that can help you save on energy costs. In this article, we will explore the energy efficiency advantages of fiberglass windows and how they can contribute to cost savings.
Thermal Insulation:
Fiberglass windows are known for their excellent thermal insulation properties. The inherent characteristics of fiberglass, including its low thermal conductivity, help to minimize heat transfer between the inside and outside of your home. This means that during the hot summer months, fiberglass windows can help keep the interior cool by preventing heat from entering, while in the colder winter months, they can keep the warmth inside by reducing heat loss.
Energy-Efficient Glazing:
Fiberglass windows can be fitted with energy-efficient glazing options, such as double or triple glazing. These glazing configurations consist of multiple layers of glass with air or gas-filled spaces in between, providing enhanced insulation. The additional layers of glass and insulation help to reduce heat transfer and improve overall energy efficiency, allowing you to maintain a comfortable indoor temperature while reducing the need for excessive heating or cooling.
Reduced Energy Consumption:
By improving the thermal performance of your windows, fiberglass windows help to reduce the energy consumption of your HVAC system. With better insulation, your heating and cooling equipment will operate more efficiently, as they won't have to work as hard to maintain a consistent indoor temperature. This reduction in energy usage not only benefits the environment but also leads to cost savings on your energy bills.
Condensation Control:
Fiberglass windows are less prone to condensation compared to other
surface. The superior insulation provided by fiberglass windows helps to maintain a consistent temperature on the interior glass surface, reducing the likelihood of condensation formation. This not only helps to maintain clear visibility but also prevents potential damage to window frames, walls, and other nearby surfaces caused by excess moisture.
Sustainable Window Solution:
Opting for fiberglass windows aligns with sustainable living principles. Fiberglass is a recyclable material, and choosing windows made from this material helps reduce waste and supports eco-friendly practices. Additionally, the longevity and durability of fiberglass windows contribute to their sustainability, as they require fewer replacements over time compared to less durable materials. By investing in fiberglass windows, you are making a positive impact on both your energy consumption and the environment.
Enhanced Comfort and Noise Reduction:
Fiberglass windows not only provide energy efficiency benefits but also enhance overall comfort in your home. The improved insulation properties help to create a more consistent and comfortable indoor environment by reducing drafts and hot or cold spots. Additionally, fiberglass windows offer excellent noise reduction, minimizing external disturbances and creating a quieter and more peaceful living space.
Fiberglass windows offer exceptional energy efficiency benefits, providing cost savings, enhanced comfort, and reduced environmental impact. With their thermal insulation properties, energy-efficient glazing options, reduced energy consumption, condensation control, sustainable nature, and enhanced comfort and noise reduction, fiberglass windows are a wise investment for any homeowner. Upgrade to Fine Windows and Doors' fiberglass windows to enjoy the advantages of energy efficiency, cost savings, and a greener, more comfortable home.
The Advantages of Fiberglass Windows: Style, Durability, and Energy Efficiency