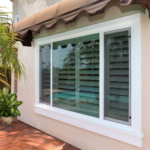 The Beauty of Fiberglass Windows: Enhancing Your Home's Aesthetics
September 10, 2023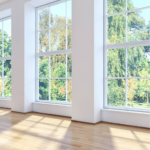 Energy Efficiency and Cost Savings with Fiberglass Windows
September 10, 2023
When it comes to selecting windows for your home, durability is a key factor to consider. Fiberglass windows offer exceptional strength and durability, making them a reliable choice for homeowners seeking long-lasting performance. At Fine Windows and Doors, we provide high-quality fiberglass windows that are built to withstand the test of time. In this article, we will explore the strength and durability of fiberglass windows and why they are an excellent investment for your home.
Robust Construction:
Fiberglass windows are constructed using a combination of glass fibers and resins, resulting in a strong and durable material. This composition gives fiberglass windows a high strength-to-weight ratio, making them capable of withstanding various external forces, such as impacts, temperature changes, and strong winds. The robust construction of fiberglass windows ensures they maintain their structural integrity over the years.
Resistance to Weather Elements:
One of the significant advantages of fiberglass windows is their resistance to weather elements. Unlike materials such as wood, which can warp, rot, or deteriorate when exposed to moisture or extreme temperatures, fiberglass is highly resistant. Fiberglass windows do not expand or contract significantly, ensuring they remain stable and maintain a tight seal against air and water infiltration.
Minimal Maintenance:
Another benefit of fiberglass windows is their low-maintenance nature. Unlike wood windows that require regular painting, staining, or sealing to protect them from the elements, fiberglass windows are virtually maintenance-free. They do not require any special treatments to maintain their appearance or performance. Occasional cleaning is all that is needed to keep them looking pristine.
Impact Resistance:
Fiberglass windows offer excellent impact resistance, making them highly suitable for areas prone to storms or severe weather conditions. The inherent strength and flexibility of fiberglass allow the windows to absorb and distribute impact energy, reducing the risk of breakage. This feature not only provides peace of mind during storms but also enhances the security of your home.
Longevity and Lifespan:
Investing in fiberglass windows means investing in long-lasting performance. Fiberglass is a highly durable material that can withstand the test of time. Unlike other window materials that may deteriorate or require replacement after a certain period, fiberglass windows have a longer lifespan. Their durability ensures they maintain their functionality and appearance for many years, providing a solid return on investment.
Warranty Coverage:
Fine Windows and Doors offers comprehensive warranty coverage for our fiberglass windows, further ensuring your investment is protected. Our warranty covers manufacturing defects and guarantees the performance and durability of the windows. This added assurance gives you peace of mind, knowing that you are covered in the unlikely event of any issues.
Fiberglass windows are renowned for their strength and durability, making them an excellent choice for homeowners seeking long-lasting performance. With their robust construction, resistance to weather elements, minimal maintenance requirements, impact resistance, extended lifespan, and warranty coverage, fiberglass windows provide reliable and dependable windows for your home. Choose Fine Windows and Doors' fiberglass windows to experience the lasting strength and durability that will enhance your home for years to come.
Energy Efficiency and Cost Savings with Fiberglass Windows
The Beauty of Fiberglass Windows: Enhancing Your Home's Aesthetics