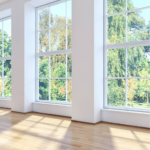 Energy Efficiency and Cost Savings with Fiberglass Windows
September 10, 2023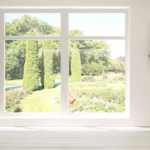 The Beauty and Versatility of Vinyl Windows: Enhance Your Home's Aesthetics
September 10, 2023
When it comes to choosing windows for your home, vinyl windows are an excellent option that combines beauty, durability, and energy efficiency. At The Window Blind Connection, we understand the importance of quality windows in enhancing your living space. In this article, we will explore the advantages of vinyl windows and why they are a popular choice for homeowners.
Low Maintenance:
One of the significant advantages of vinyl windows is their low maintenance requirements. Unlike wood windows that require regular painting, staining, and sealing, vinyl windows are virtually maintenance-free. They are resistant to fading, peeling, and rotting, making them an excellent long-term investment. A simple wipe with a damp cloth is all it takes to keep your vinyl windows looking pristine.
Enhanced Energy Efficiency:
Vinyl windows are designed with energy efficiency in mind. They offer excellent insulation, preventing heat transfer between the interior and exterior of your home. The multi-chambered construction of vinyl window frames creates a thermal barrier, reducing energy loss and keeping your home comfortable year-round. By minimizing the need for excessive heating or cooling, vinyl windows can help reduce your energy bills.
Improved Sound Insulation:
In addition to their energy efficiency benefits, vinyl windows also provide excellent sound insulation. The structure of vinyl window frames helps dampen external noises, creating a quieter and more peaceful indoor environment. Whether you live in a busy neighborhood or near a bustling street, vinyl windows can help reduce noise disturbances and enhance your overall living experience.
Variety of Styles and Designs:
Vinyl windows offer a wide variety of styles and designs to suit your home's architectural aesthetics. From traditional double-hung and casement windows to modern sliding and awning windows, there is a vinyl window style to complement any home design. Furthermore, vinyl windows can be customized with different colors and finishes to match your personal taste and enhance your home's curb appeal.
Excellent Durability:
Vinyl windows are known for their exceptional durability, making them a long-lasting investment for your home. They are resistant to harsh weather conditions, including extreme heat, cold, and moisture. Vinyl windows do not warp, corrode, or rust over time, ensuring they maintain their structural integrity and beauty for years to come.
Cost-Effective Option:
Compared to other window materials, vinyl windows offer excellent value for your money. They are generally more affordable than wood or fiberglass windows, making them a cost-effective option for homeowners. With their low maintenance requirements and energy-saving capabilities, vinyl windows can also contribute to long-term cost savings on maintenance and energy bills.
Vinyl windows offer a range of advantages, including low maintenance, energy efficiency, sound insulation, diverse styles and designs, durability, and cost-effectiveness. At The Window Blind Connection, we provide high-quality vinyl windows that meet the highest standards of craftsmanship and performance. Upgrade your home with vinyl windows and enjoy their numerous benefits, from enhancing your home's beauty to improving energy efficiency and overall comfort.
The Beauty and Versatility of Vinyl Windows: Enhance Your Home's Aesthetics