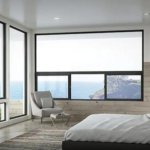 The Versatility of Fine Windows and Doors' Aluminum Windows
September 8, 2023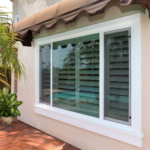 The Beauty of Fiberglass Windows: Enhancing Your Home's Aesthetics
September 10, 2023
When it comes to selecting windows for your home, fiberglass windows are an excellent choice that combines style, durability, and energy efficiency. At Fine Windows and Doors, we offer a wide range of high-quality fiberglass windows that enhance the aesthetics of your home while providing long-lasting performance. In this article, we will explore the advantages of fiberglass windows and why they are a great investment for any homeowner.
Sleek and Versatile Design:
Fiberglass windows are known for their sleek and versatile design. They offer clean lines and slim profiles that complement various architectural styles, from modern to traditional. Whether you prefer a contemporary or classic look, fiberglass windows can seamlessly integrate into your home's design, adding a touch of elegance and sophistication.
Exceptional Durability:
One of the key advantages of fiberglass windows is their exceptional durability. Fiberglass is a strong and resilient material that can withstand extreme weather conditions without warping, cracking, or rotting. Unlike wood, fiberglass does not expand or contract with temperature changes, ensuring that your windows maintain their structural integrity over time. With fiberglass windows, you can enjoy long-lasting performance and peace of mind.
Energy Efficiency:
Fiberglass windows are highly energy-efficient, making them an ideal choice for homeowners looking to reduce energy consumption and save on utility bills. The inherent properties of fiberglass, such as its low thermal conductivity, help to minimize heat transfer, keeping your home comfortable year-round. Additionally, fiberglass windows can be fitted with double or triple glazing, further enhancing their energy efficiency and insulation capabilities.
Low Maintenance:
Another advantage of fiberglass windows is their low maintenance requirements. Unlike wood windows that may require regular painting, staining, or sealing, fiberglass windows are virtually maintenance-free. They are resistant to rot, decay, and pests, eliminating the need for time-consuming upkeep. A simple cleaning routine is all it takes to keep your fiberglass windows looking pristine.
Noise Reduction:
Living in a noisy neighborhood can be a challenge, but fiberglass windows can help create a quieter indoor environment. The excellent insulation properties of fiberglass effectively reduce outside noise, allowing you to enjoy a peaceful and tranquil living space. Whether it's traffic noise or loud neighbors, fiberglass windows help create a more serene atmosphere in your home.
Environmental Sustainability:
Fiberglass is an environmentally friendly material that is both recyclable and sustainable. Choosing fiberglass windows means making a responsible choice for the planet. The longevity of fiberglass windows also reduces waste, as they have a longer lifespan compared to other window materials. By opting for fiberglass windows, you contribute to a greener and more sustainable future.
Fiberglass windows offer numerous advantages, including sleek design, exceptional durability, energy efficiency, low maintenance requirements, noise reduction, and environmental sustainability. At Fine Windows and Doors, we provide high-quality fiberglass windows that not only enhance the aesthetics of your home but also offer long-lasting performance and energy savings. Upgrade your windows to fiberglass and enjoy the benefits of style, durability, and energy efficiency for years to come.
The Beauty of Fiberglass Windows: Enhancing Your Home's Aesthetics