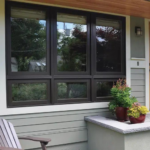 The Advantages of Fiberglass Windows: Style, Durability, and Energy Efficiency
September 10, 2023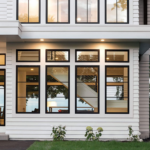 The Strength and Durability of Fiberglass Windows: Long-lasting Performance for Your Home
September 10, 2023
When it comes to enhancing the beauty of your home, the choice of windows plays a significant role. Fiberglass windows are an excellent option that combines elegance and functionality. At Fine Windows and Doors, we offer a wide selection of fiberglass windows designed to elevate the aesthetics of your home. In this article, we will explore the beauty of fiberglass windows and how they can enhance the overall look of your living spaces.
Versatile Design Options:
Fiberglass windows offer a wide range of design options to suit various architectural styles and personal preferences. Whether you prefer traditional, contemporary, or transitional designs, there is a fiberglass window style that can perfectly complement your home. From classic double-hung and casement windows to modern picture windows and sliding windows, the versatility of fiberglass allows for endless possibilities.
Aesthetically Pleasing Profiles:
Fiberglass windows feature slim profiles that create a sleek and refined appearance. Unlike bulkier window materials, such as vinyl or aluminum, fiberglass windows offer a more streamlined look that enhances the overall aesthetics of your home. The clean lines and minimalistic design of fiberglass windows contribute to a visually pleasing and harmonious exterior.
Customizable Finishes:
To further enhance the beauty of your fiberglass windows, various finishes and colors are available to match your home's style. Whether you prefer a natural wood grain finish, a smooth and polished look, or a specific color to complement your exterior, Fine Windows and Doors can provide custom finishes for your fiberglass windows. This allows you to achieve a cohesive and customized appearance that reflects your personal taste.
Abundant Natural Light:
Fiberglass windows are designed to maximize the entry of natural light into your home. The large glass areas and minimalistic frames of fiberglass windows allow ample sunlight to flood your living spaces, creating a bright and inviting atmosphere. The abundance of natural light not only enhances the beauty of your home but also offers various health and well-being benefits.
Seamless Integration with Interior Design:
The beauty of fiberglass windows extends beyond the exterior of your home. Inside, they seamlessly integrate with your interior design, providing a visually cohesive and harmonious look. The clean and unobtrusive frames of fiberglass windows allow your interior decor and furnishings to take center stage, creating a balanced and aesthetically pleasing living environment.
Curb Appeal and Value:
Investing in beautiful windows can significantly enhance the curb appeal and value of your home. Fiberglass windows, with their elegant design and timeless appeal, can instantly elevate the exterior appearance of your property. Their aesthetic appeal and high-quality construction contribute to the overall value of your home, making fiberglass windows a worthwhile investment.
Fiberglass windows offer a combination of beauty, versatility, and functionality that can greatly enhance the aesthetics of your home. With their versatile design options, aesthetically pleasing profiles, customizable finishes, abundant natural light, seamless integration with interior design, and positive impact on curb appeal and home value, fiberglass windows are an excellent choice for homeowners seeking to create a visually stunning and inviting living space. Choose Fine Windows and Doors' fiberglass windows to unlock the true beauty of your home.
The Strength and Durability of Fiberglass Windows: Long-lasting Performance for Your Home