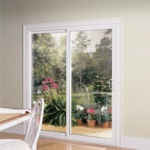 The Benefits of Vinyl Doors: Durability, Energy Efficiency, and Style
October 10, 2023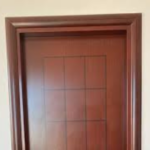 The Energy Efficiency of Vinyl Doors: Enhancing Comfort and Savings
October 10, 2023
When it comes to protecting your home and ensuring the safety of your loved ones, investing in high-quality doors is essential. Vinyl doors not only offer aesthetic appeal and energy efficiency but also provide enhanced security features. In this article, we will explore how vinyl doors can enhance home security, giving you peace of mind and reliable protection.
Solid Construction: Vinyl doors are built with durability and strength in mind. They feature a solid construction that provides a strong barrier against potential intruders. The sturdy vinyl material, combined with reinforced cores and multiple locking points, makes it difficult for unauthorized individuals to force their way into your home.
Impact Resistance: Vinyl doors are designed to withstand impact and resist break-ins. They are highly resistant to dents, scratches, and other forms of damage. The impact resistance of vinyl doors acts as a deterrent to potential burglars, increasing the overall security of your home.
Advanced Locking Systems: Vinyl doors can be equipped with advanced locking systems, such as multi-point locking mechanisms and deadbolts. These additional security features provide an extra layer of protection and make it more challenging for intruders to gain entry. The reliable locking systems of vinyl doors contribute to the overall security of your home.
Glass Options: Vinyl doors can incorporate various glass options, including reinforced and impact-resistant glass. These glass options add an extra layer of security by making it more difficult for intruders to break through. Additionally, you can choose privacy glass options that prevent outsiders from seeing into your home, enhancing both security and privacy.
Weather Resistance: Vinyl doors are highly resistant to weather conditions, including extreme temperatures, moisture, and UV rays. Their ability to withstand the elements ensures that the doors maintain their structural integrity and security features over time. This weather resistance contributes to the long-term security of your home.
Integration with Security Systems: Vinyl doors can seamlessly integrate with home security systems and smart technology. They can be connected to alarm systems, surveillance cameras, and access control systems, allowing you to monitor and control your entry points remotely. This integration enhances the overall security of your home and offers convenient access management.
Peace of Mind: Knowing that your home is equipped with secure vinyl doors provides you with peace of mind. Whether you're at home or away, you can feel confident that your property is well-protected. The enhanced security features of vinyl doors contribute to a sense of safety and peace within your living environment.
In conclusion, vinyl doors offer more than just aesthetic appeal and energy efficiency; they also provide enhanced security for your home. With their solid construction, impact resistance, advanced locking systems, glass options, weather resistance, integration with security systems, and the resulting peace of mind, vinyl doors are a reliable choice for homeowners seeking optimal home security.
The Energy Efficiency of Vinyl Doors: Enhancing Comfort and Savings