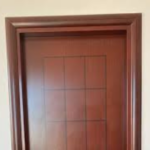 The Energy Efficiency of Vinyl Doors: Enhancing Comfort and Savings
October 10, 2023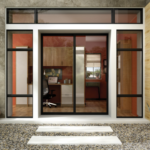 The Perfect Combination of Strength and Lightweight
October 10, 2023
When it comes to choosing doors for your home, finding the right balance between style and functionality is essential. Vinyl doors offer a perfect blend of style and versatility, making them a popular choice among homeowners. In this article, we will explore the aesthetic appeal and versatility of vinyl doors, and how they can complement various architectural styles.
Design Options: Vinyl doors come in a wide range of design options to suit different tastes and home styles. Whether you prefer a classic, contemporary, or modern look, you can find vinyl doors that align with your aesthetic preferences. They are available in various panel styles, glass configurations, and decorative accents, allowing you to customize the doors to enhance your home's curb appeal.
Color Selection: Vinyl doors offer an extensive selection of colors to match your home's exterior or personal style. You can choose from classic colors like white, beige, or black, or explore bolder options such as red, blue, or green. The color choices for vinyl doors allow you to make a statement or create a harmonious blend with your home's overall color scheme.
Wood Grain Finishes: If you desire the natural look of wood without the maintenance, vinyl doors can mimic the appearance of wood grain finishes. These finishes provide the elegance and warmth of wood without the need for regular staining or painting. Vinyl doors with wood grain finishes offer the best of both worlds – the aesthetic appeal of wood and the durability of vinyl.
Customization: Vinyl doors can be customized to fit your specific needs. They can be tailored to fit non-standard door sizes or unique entryway configurations. Additionally, vinyl doors can accommodate various glass options, including clear, frosted, or decorative glass, allowing you to add a personal touch to your doors.
Architectural Compatibility: Vinyl doors are versatile and can complement a wide range of architectural styles, including traditional, colonial, contemporary, and more. Their clean lines and sleek profiles make them adaptable to different home designs. Whether you have a Victorian-style house or a modern minimalist home, vinyl doors can be seamlessly integrated into the overall aesthetic.
Long-Lasting Beauty: Vinyl doors are designed to maintain their beauty and appearance over time. They are resistant to fading, peeling, and chipping, ensuring that your doors look as good as new for years to come. The low maintenance requirements of vinyl doors make them an attractive choice for homeowners seeking both style and convenience.
Affordability: Vinyl doors offer an affordable option for homeowners who want stylish and versatile doors without breaking the bank. They provide excellent value for money, combining durability, energy efficiency, and aesthetic appeal at a competitive price point.
In conclusion, vinyl doors offer a winning combination of style and versatility. With their extensive design options, color selection, wood grain finishes, customization possibilities, architectural compatibility, long-lasting beauty, and affordability, vinyl doors are a smart choice for homeowners looking to enhance the aesthetics of their homes while enjoying the benefits of a durable and low-maintenance door solution.
The Benefits of Vinyl Doors: Durability, Energy Efficiency, and Style